Home › Published Works
Resources for Wealth, Health and Happiness
Achieve Balance in your Personal and Professional Life
Strategies to Avoid Burnout, Increase Energy, and Improve Well-Being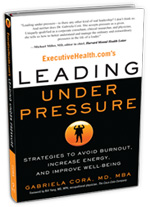 If you feel like the professional juggler, wishing for extra pairs of hands or a clone, this book is meant for you. Dr. Corá offers practical solutions as she integrates healthy strategies in the busy business world. You can get these resources as a DVD, an eBook, a hardcover Book, an audiobook, or as an audio download to listen to on your computer, iPod or other portable listening device.
Learn More About Leading Under Pressure »
Leader of a Pack of Bitches: Winning Strategies to Become an Outstanding Leader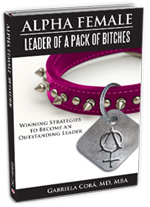 Are you an Alpha Fee or an Alpha Fee Bee? In her provocative book, Dr. Corá dicusses the qualities of women leaders with candor. Only a woman leader can write about this relevant topic, as she offers effective strategies for a positive makeover. Available in softcover and downloadable .PDF format.
Learn More About Alpha Female »
The Relaxation and Sleep Series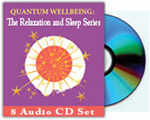 The QUANTUM WELLBEING© recording series provides for guided imagery exercises to assist you relax, focus, and rest better. Ideal for globe-trotter road warriors and busy entrepreneurs. This series is available as a complete CD set of 8 relaxation exercises or as individual MP3 downloads.
Learn More About Quantum Wellbeing »